Who We Help

ARTISTS & CREATIVE PEOPLE
Many potential Picassos have been derailed by internalizing judgments of others, perfectionism and negative beliefs about themselves. It's easy to become your 'own worst enemy' and block your creative flow. We help you overcome the blocks and empower your artistic expression.
Are you ready to become an empowered and fulfilled creative artist (actor, writer, dancer, musician...)? Do you want to make your own life a unique masterpiece? Gain insight and perspective on your life journey so you can realize your full potential.
We can help you resolve the challenges common to creative temperaments:
Heal patterns of feeling blocked, stuck or defeated
Release perfectionism: lack of permission to succeed, or fail, or pursue an artistic path
Replace perfectionism with a new goal: mastery and excellence
Resolve unconscious fears of outshining others
Overcome the fear that, "If I get better I'll lose my creativity/inspiration"
Increase motivation - and the ability to manifest creative ideas
Sharpen focus - manage many ideas at once / complete projects
Improve ability to receive feedback without taking it personally or getting defensive
Release the fear of something wrong with me/feeling alienated or"'different"
Overcome addictions - learn how to channel creative energy more constructively
"My healing sessions with Laurie are a delightful experience. Her approach is warm and compassionate. She combines different healing modalities and uses her intuition to get results that are eye-opening and effective." - Adrienne, painter/post producer, Malibu, CA
WOMEN
As women ourselves, we understand the issues you face in the modern world. We have special techniques to balance and recharge the different aspects of your femininity, increase your self-worth and get you more in touch with the Real You.
We offer compassionate healing and assistance with the following:
Increasing your self-love quotient
Challenges with children
Feeling emotionally distraught/overwhelmed by emotions
Resolving relationship problems and unhealthy patterns
Healing sexual problems - to experience more joy and fulfillment
Healing underlying emotional causes of weight issues and eating disorders
Boundary issues - more personal empowerment, healthy balance of giving and receiving, ability to say "no" and feel good about it
Turning point/crossroads - gaining clarity for big decisions and healing for major challenges in life (i.e. divorce, death of parent, etc.)
If you can't get a diagnosis or the healing results you seek - we can help you discover and resolve the unconscious root causes of emotional and physical distress for quicker, more complete recovery
"Since the healing group regarding romantic love, I've realized that I have more love for myself and my body. I seem to walk differently with more energy and pride and respect for myself. I feel as though the shame I had about romantic love and sexuality have completely fallen away. I feel my "flame", my "light" is easier to tap into that and turn on. I've also started losing inched on my body as though my body no longer needs the extra weight or fat to protect it any longer. Thank you so much." - Shirl, Los Angeles, CA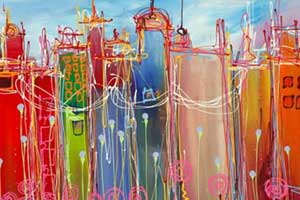 BUSINESS PROS & ENTREPRENEURS
We have several strategies for businesses who seek a win-win-win approach. We help by clearing subconscious blocks to success and prosperity, offering group education/healing for employees, and space clearing for harmonious work environments.
Everyone wants to earn a good living doing what they love. We only feel truly fulfilled when we work in a way that allows us to be of service, while at the same time expressing our unique gifts.
A happy employee is a productive employee...our space clearing creates a more harmonious environment, and our energy group healing helps build a more confident, productive, team-oriented staff, aligned to the goals of your business.
We help you fulfill your potential on the path and help magnetize your business for prosperity and success:
Resolve patterns of being blocked, stuck or defeated
Release unconscious patterns of self-sabotage
Overcome the unconscious fear of outshining others
Increase motivation and the ability to manifest ideas
Sharpen focus and increase ability to complete projects
Heal childhood issues and traumas that can unconsciously block success
Let go of perfectionism and replace it with a new intention: mastery and excellence
"I can't speak highly enough of Jolé. She is highly intuitive and spot on. She guides you on the right path and helps you to reach your goals. After working with her I felt more centered and focused and grounded. She gives of her time and is always available whether it's for a phone call or in person. I will continue to use her services and highly recommend her!" - Josephine G., Actress & Personal Trainer, Los Angeles, CA