Client Feedback & Success Stories
Please scroll down to explore the following topics:
Physical Healing, Emotional Healing, Space Clearing,
Love & Relationships, Work & Success, Personal & Spiritual Growth, Events & Parties, Energy Clinics & Group Events
Physical Healing
"You were right about an infection coming - it ended up being appendicitis! I had some pain last night and would not have gotten up and taken myself to the urgent care if it weren't for you warning me in my reading. Just got admitted to the hospital & am having the surgery to get it removed tomorrow! ❤️❤️❤️
The rest of the reading you gave me had already changed my life in so many deep profound ways I had never seen before....& now you've damn near saved my life on top of that!
"Jolé, you are the most powerful healer I have ever encountered and I continue to be amazed at how effortlessly you completely change and better my life and my being. I wish I could detail all of the different ways I've changed & grown because of your last reading and how much you have impacted me by removing those self-worth blockages... you are the BEST and i love you endlessly!!! 😭❤️"
Evan L., Film Production Crew & Screenwriter
Los Angeles, CA
"After doing this work I feel like I'm 38 on the inside and 58 on the outside (chronologically I'm 63.) On the outside I'm getting younger. I can tell that changes are happening - the top part of my eyes were baggy - that's almost gone. I feel like I'm physically getting younger ...After we worked on my varicose veins I felt sickly for 6 days but I could feel the bad stuff leaving me. Now I have no more pain around my whole leg."
Update: "Now I'm 35 on the inside and 46 on the outside. I've never felt better in my entire life!" (scroll down for more of Crystal's story under Work & Success)
Crystal, Retired Bookkeeper
St. Louis, MO
"Laurie Lamson is an extraordinarily gifted healer! I was so sick with mercury poisoning and Laurie helped me get through the worst stages of the detoxing. We went in and changed a lot of my negative programming that the mercury had created in my brain. WOW, is all I can say! I am forever grateful for Laurie, as she has helped me so much on the path to living a healthier and happier life!"
Mary Kent, Holistic Journalist/Health Counselor
Dragonfly Wellness
South Carolina
"Laurie is incredibly gifted and intuitive. She will open doors that you didn't even know were there and have you walk through to a new dimension-- to your true and integrated self. Don't believe it --just see the wisdom she brings out from your body."
Ric S., Business Professional
Venice, CA
"My allergies are something that have been plaguing me for years. Especially around cats. Since my healing was only 10 days ago, I didn't think much of it. I had to go back to Laurie's house for a project we're working on and had to be there for 4 hours - I was in the presence of her 2 cats without symptoms. (Usually within the first 20 minutes, my allergies flare up - runny nose, sneezing, sniffling - and I have to go out for air and wear a mask to stay inside any longer.) I think it's wonderful that she has the ability to heal my ailment."
Ricky B., Plumbing & Heating Repair Man
Inglewood, CA
"I came for a pinched nerve with a radiating pain down my arm - I had it for about a month. During the session I felt the weight of the pain subside. There was a shift from the right shoulder to the left... I felt a balancing occur inside me."
Saro S., Actor/Sound Recording Studio
Los Angeles, CA
"In mid-Oct, I was running in my 10th marathon. I had struggled with planter facsitis for almost a year. During the marathon, I developed a new pain in my foot and dropped out. The first time I ever dropped out of a marathon. Two weeks later, a friend brought me to Soul Connect [group healing]. Since then, the changes have been amazing. Physically, my plantar fascitis has cleared up, my bone bruise is gone and I've lost 17 pounds without really trying. Creatively, I have become more focused on my writing. Spiritually, I have gained a new perspective and know what I have to do to make myself happier. The healing from Soul Connect is amazing and extremely subtle. I didn't even notice the changes I was going through until someone pointed them out. Truly amazing."
-Kevin B., screenwriter
Los Angeles, CA
Emotional Healing
"Jolé is an amazing healer, and I do not say those words lightly. I am in my 50s, and have worked with multitudes of healers, psychics, medical intuitives over the years. So when I say Jolé is extraordinary, I mean it. When I came to her, I was in full-blown PTSD. Without her help, I'm quite sure I would be dead by now. The theta healing she did on me was remote, and in a few short sessions, my PTSD and anxiety was virtually gone. Now let me say that spiritual healing work is not for Sissies. There were other issues I had that were tied in with the PTSD, and I have continued to work with her to ameliorate those peripheral core issues. It is hard work, and I feel a complete alliance with Jolé. She is generous, professional, fast, accurate, personable and very caring. I would recommend her to anyone who is ready to heal their issues and let go of the past for good."
Deb Harris, Professional Musician
Santa Barbara, CA
"It's been an amazing journey of healing with Laurie. Suffering from abandonment and self-esteem issues, we worked thru so much and to my delight - much is healed in my life! And the icing on the cake? Physical healing in ways that I'd not anticipated!"
Theresa Kaui, Photographer
Long Beach, CA
"Laurie is a very talented healer who has guided me thru issues I have had with very positive results, including no more nightmares! I strongly recommend her."
Kim W., Horsetrainer
Carlsbad, CA
"Jolé is a truly gifted Theta Healer who has effectively helped me honestly more forward in my healing and become a more balanced and joyful person. And, what impresses me even more about Jolé, is the love, compassion and kindness she shows me as we work together. I am grateful for Jolé and her outstanding abilities."
Melody H., Theta Practitioner/Metaphysician
Los Angeles, CA
"Laurie, the reading and healing you gave me has helped me tremendously. No more bad, haunting dreams. I am very serious on how the healing truly did change me. I am so much more relaxed and free. After the healing nothing but confidence and calmness filled my body."
Lynne Burnett, Actress/Producer
Lake Los Angeles, CA
"I am deeply grateful for the insight and inner guidance that Jolé so gracefully extended to me. I became truly amazed at how accurate someone could read my emotions and life experiences within a session. At a time where I was undergoing inner struggles that were causing me anxiety, Jolé was truly able to pin-point my areas of distress and help guide me through them. I felt an immediate burden lifted off my shoulders and was able to implement her advice, which changed my perspective and life experiences.
"Jolé possesses genuine energy and is able to connect with you on a personal and spiritual level. She possesses an honest desire to help people through tough times and I am grateful for the positive influence she has added to my life. "
Jennifer Durst, Actress, Producer, Print Model
Los Angeles, CA
"Laurie helped me overcome some very deep emotional roadblocks. Her warm demeanor and soothing atmosphere put me at ease. I felt the stresses in my life lift off my shoulders as Laurie worked her magic. Laurie also gave me exercises to do on my own in the event I had anxiety or stress. I have never felt better about myself and my ability to deal with problems. I will forever be thankful to Laurie."
Gina B., Make-Up Artist
Huntington Beach, CA
"My healing sessions with Laurie are a delightful experience. Her approach is warm and compassionate. She combines different healing modalities and uses her intuition to get results that are eye-opening and effective."
Adrienne T., Painter /Post-Producer (featured artist on SoulConnectNow.com)
Malibu, CA
"The healing helped immensely...in many ways..."
Danny O., Photo Stylist
West Hollywood, CA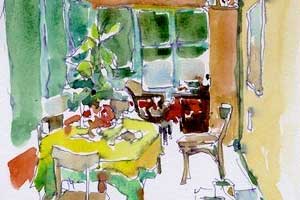 "It's nine months later, and everyone still comments about how relaxed and creative our office makes them feel. I believe your [space clearing] work actually helped us get more clients."
Kyle S., Production Company Owner
Santa Monica, CA
"My flat was built in the early 1930's, so you can imagine all the history and energy that had passed through here, both good and bad. Laurie evaluated my space and advised me of certain types of negative energy present, which she cleared. The space now feels lighter, fresher and more expansive. Since her clearing, things have improved in my life and all my guests love coming over and hanging out and always comment that my place has 'such good energy'."
Richard B., IT Consultant
West Hollywood, CA
"It seems lighter, more positive and happier around here."
Julio D., owner Street Level Cafe
Echo Park, CA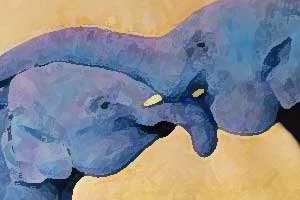 Love & Relationships
"My relationship with my husband is awesome now. I couldn't imagine it being any better."
Crystal
St. Louis, MO
"Laurie has been amazing in helping me overcome the fears and traumas of my life and allowing me to love myself for who I am. Among my issues, one was a feeling of sexual inadequacy, and it was affecting my confidence with women and other realms of my life. Since I've been healing with Laurie, I've come to realize I'm an awesome lover, but more importantly, I'm a good person, and that's where it has to start. I was my own worst enemy, but now I don't criticize myself or others as much, and I've learned to open myself up to all the love that's here for me. It sounds crazy when I say these things, but I recommend 'energy healing' to all of my friends and family and anyone dealing with self-esteem issues."
- Los Angeles Businessman (prefers to remain anonymous)
"Laurie helped me an enormous amount to get over the psychic pain of the breakup of a romantic personal relationship that was over as well as an enormous and painful crush on someone else where the feelings were not reciprocal. I literally felt the pain vanish from my insides as she worked to heal me. She is blessed with special intuitive gifts. I highly recommend her services."
David B., Entrepreneur
Hollywood, CA
"I was a bit skeptical at first, but gave it a try as she was HIGHLY recommended by a friend of mine. The results have been amazing...
"The first session was centered on love/relationship issues... 2 weeks after my healing session, I met the most AMAZING man... it is literally like he walked off the pages of my journal... all that I ever wanted and dreamed of. My sisters and friends say that it is like a fairy tale and that they still can't believe it. This was several months ago and I am happy to say that every day, our relationship only gets better! Is it because of the healing? Who knows? Do I believe there is a connection? ABSOLUTELY!"
Michela O., Video Producer
Los Angeles (now in London, England with same boyfriend for last 12 years)
Work & Success
"I have been owning things I say and do more than ever before and feeling proud to be who I am. On that note, more acting work has been coming my way and I feel great while I'm doing it. I just keep moving forward."
Kami, Actress
Baltimore, MD
"I can't speak highly enough of Jolé. She is highly intuitive and spot on. She guides you on the right path and helps you to reach your goals. After working with her I felt more centered and focused and grounded. She gives of her time and is always available whether it's for a phone call or in person. I will continue to use her services and highly recommend her!"
Josephine G., Actress and Personal Trainer
Los Angeles, CA
"It seems like a dark force has left me and there is pure clear energy around me. I have had success with everything I have touched in showbiz. My confidence level has shot up 100%. I am way more relaxed and not so closed up to people... After the healing a lot of fear left my spirit. It really did make a difference, I swear. I loved my healing and I recommend one for everybody."
Lynne Burnett, Actress/Producer
Lake Los Angeles, CA
"I was thinking about how grateful I am for having found you and who you are and what you do. Simple words, but they're honest. I can tell that the healing we're doing is having effects, even when there are emotional effects for a while. I've noticed that I've become a lot more abundant and started to attract more positive things into my life."
Markus M., Actor/VO Artist
Downey, CA
"Three weeks ago my husband received a raise. And last Friday almost everyone else at my company was terminated but I received a raise also. Then Saturday my husband came home very excited - he got another raise! We could hardly believe it. Both of the raises he got were big ones too. Also the limits on both of our credit cards were just increased. Before the world was caving in on me and I felt like I didn't have options. I did not even have enough food to eat. Now I feel like we have a lot of options. It's a miracle."
Crystal, Retired Bookkeeper
St. Louis, MO
"Laurie Lamson knows how to get to the bottom of the pain that keeps one bound up and prevents us from moving forward in life! I had Ms. Lamson do an energy healing on me and I was amazed how much better I felt. The power I had lost due to negative life experiences came back to me and has been with me ever since! She is a true healer unlike some others out there that claim they can heal and yet the only thing they accomplish is taking your money."
Elisa F., Writer/Producer, A Premiere Production
Anchorage, AK
"Things that previously mattered in a negative manner and were hurtful to me - over time become less aggravating and sometimes even got so much smaller that I forget they were a previous problem. And built into my healing sessions, Laurie has offered ideas and directions where I might head in my career - always insightful and on the mark, and suggestions that I would never have thought of on my own. She's great. I highly recommend her services."
Sherry E., Social Worker & Book Editor
Billerica, MA
Personal & Spiritual Growth
"Laurie's healings gave me some of my biggest breakthroughs!"

Emmanuel Dagher, Holistic Therapist, Spiritual Teacher, Bestselling Author
Los Angeles, CA
"Jolé is an amazing empath who is truly gifted in reading the energy levels and chakras in one's body. She has the ability to feel, see, read what s going on from within. She was able to teach me, give me techniques to ground myself, how to help my energies to stay unblocked. In addition she is a truly giving, caring and supportive spirit. I most definitely recommend her to assist with your spiritual and personal growth."
PW, Singer & Personal Trainer
Los Angeles, CA
"Laurie's gifts - her wisdom, generosity, kindness, love, optimism, insight, inspiration, intuition and grace have healed and changed my life. I am forever grateful for her."
Christy F., Cinematographer
Manhattan Beach, CA
"For years, I'd been feeling connected (and disconnected) to a part of myself I didn't know very personally, always asking myself, 'Who am I?' I wanted more access to me, to my Highest Self. The work she did with my chakras helped me understand my Self more thoroughly. But most importantly, I felt a greater connection to my Highest self.
For about two to three months, I had been increasingly riddled with doubt and repeatedly shown the places where fear was hiding. Before my reading with Jolé, I was sinking. considerably. Since my reading with her, I have been walking taller, owning my relationship with my Self and with God, and shining brighter as I walk through the world. I am forever grateful for her insight, her gifts and her generosity."
Maahra, Actress
Los Angeles, CA
"Laurie was the one who really allowed me to understand the concept of core beliefs, where they come from and how they manifest themselves in your everyday life. She was monumental in helping me to initiate the process of shifting those beliefs, and in showing me how to tap into true source energy and unconditional love. I now have such valuable tools to create real healing in my life. Her gifts are truly a blessing!"
Anita, University Professor
Los Angeles, CA
"At the darkest point of my life, she [Laurie] helped give me the push I needed in the right direction. My entire life turned around, [I] subsequently embarked on a beautiful spiritual journey, and I can never thank her and Jolé enough. Thank you."
Tori Kyes, CEO, Plastick Media, (now Creative Executive, Pomp and Plastick)
Burbank, CA
"Your work is amazing! I've done lots of different kinds of healing over the years, but this work with you is the most powerful I have experienced. It has taken me to the deepest, darkest core of my issues. And then the good stuff manifests in my life, I see it. If someone's afraid of the ugly part of themselves, you are able to help take people to the deepest darkest waters and help them come back with their soul intact; with dignity and hope."
Barbara A., Clinical Social Worker & Author
Pomona, CA
"Thank you for healing me in so many ways."
Terrence T., Actor, Choreographer, Author, Social Activist
Los Angeles, CA
"My experiences with Jolé have been truly life changing. After every session, I've had with her, I've felt completely rejuvenated and in touch with my truth. She has reminded me on how to connect with my soul's purpose. She not only balances my chakras, but also teaches me how to work on continue healing myself at home. I highly recommend her to anyone wanting to dig deeper and operate life at a higher frequency."
Pritash S., Artist, Actor/Producer
Los Angeles, CA
"Laurie provided me an amazing healing this weekend and I feel completely healed of everything that was going wrong. Thank you so much, Laurie!"
Elinor A., Self-Employed Cause Advocate
Santa Monica, CA
"Time will tell how powerful your work with me proves to be. I must say that I remain optimistic that your style and skill had a most positive effect on me. Your manner and technique of reviewing the potential sources of a specific behavior bump, is focused and similar to what I do in psychotherapy. I felt relieved during the early stages and then a bit sleepy in the final 15 mins. or so. Certainly, the impact was not an immediate cure, yet I anticipate a long lasting and most welcome effect."
Larry S., Retired Psychotherapist
San Diego, CA
"Everyone came out from seeing you very happy, or very touched and moved. Thank you both so much."
Carol Dunn, Executive Producer, PS260 West
Los Angeles, CA
"Laurie Lamson adds such a unique quality to any gathering. Every event she attends has people in awe... My guests were so surprised that we had a healer at my birthday party and they felt like they received a wonderful gift from her. They're still talking about it!"
Lawrence P., Celebrity Hair Stylist
Los Angeles, CA
"Thank you for the incredible healing. I have never slept better and am feeling like a neutral adult!!!"
Monica, Video Producer
Santa Monica, CA
"I feel more aware, it seems like a natural, grounded awareness rather than an epiphany. I also feel more connected to some basic core (of humanity)."
Karen H., Playwrite
West L.A., CA
"I have much more grounded sense of self...like I feel good in my own skin... I think people can see this. It's also about coming to terms with my gifts and talents... I have something to offer and share with others. I will be in touch for the other [energy clinics]. I need to continue doing this kind of work- even if it's only a small bit at a time :)"
Joanne P., IT Expert
Venice, CA
"I have really noticed a shift over the last week or so in reference to work. I'm no longer comfortable at my job and feel a STRONG urge to move forward and do only what I LOVE to do."
Hakima M., Entrepreneur
Los Angeles, CA
"I'm experiencing less stress and a greater sense of peace. I'm finding it easier to accept things/people as they are and am solely focused on expanding my own knowledge to create a more positive existence."
Evalyn
Los Angeles, CA
"Since the healing group regarding romantic love, I've realized that I have more love for myself and my body. I seem to walk differently with more energy and pride and respect for myself. I feel as though the shame I had about romantic love and sexuality have completely fallen away. I feel my 'flame', my 'light' is easier to tap into that and turn on. I've also losing inches on my body as though my body no longer needs the extra weight or fat to protect it any longer. Thank you so much."
Shirl, Actress
Los Angeles, CA
"I notice the difference in my self-love since the healing. As I have faced obstacles to my creative time I've managed to really make a way to keep creating and not let the obstacles stop my creative output, which has been a very big victory of self love for me. So thank you."
Kareema M., Producer's Assistant
Los Angeles, CA
"I thought your class [Jan 4, 2012 group healing] was very powerful! I was feeling pretty down prior and the the energy was very uplifting and helpful. I was even able to sleep after weeks of not feeling at ease and unable to sleep even when I was tired."
Mary M., Marketing & Publicity Consultant
Venice, CA
"Just started birth control again and have been moody and angry, all was let go last night. Powerful room, have to do that again!"
Michelle G., Makeup Artist
El Segundo, CA