Monthly Gathering: Energy Clinic
Energy Clinic is designed to help you experience more authentic happiness and inner peace, naturally. Next meeting is Saturday, September 18, 10a/12n/1p on Zoom.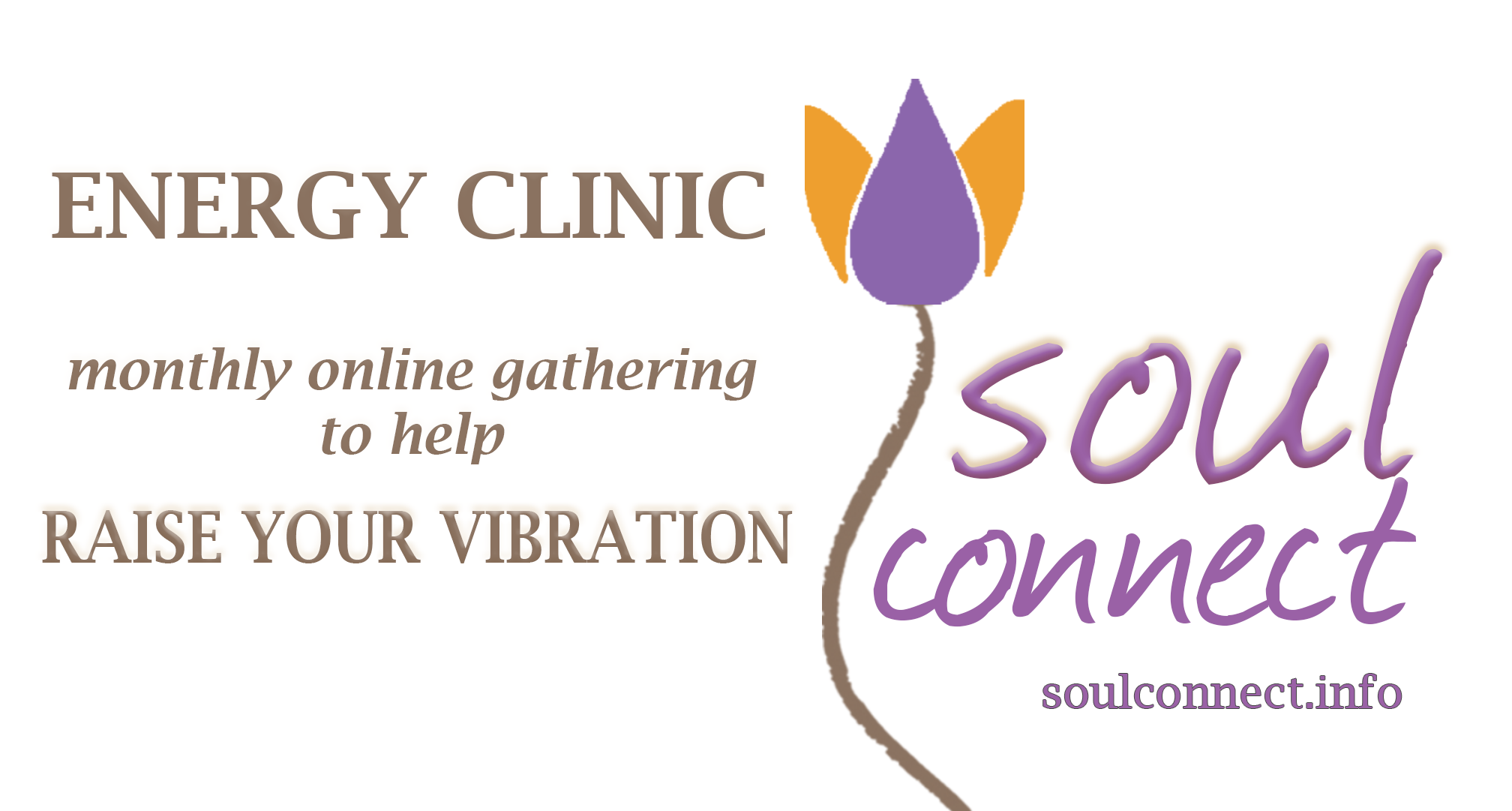 NEXT ENERGY CLINIC POSTPONED TO: Saturday, September 18, 10-11am Pacific, 12noon -1p Central, 1p-2p Eastern
Sign up on Eventbrite: $5 or love donation/free.
TOPIC FOR SEPTEMBER 18:
HEALTHY BOUNDARIES - PART 2
Healthy Self-Discipline and Healthy Self Nurturing - Become a Better Parent to Your Inner Child
(check out the Healthy Boundaries Owners' Manual)
WHAT THE HECK IS AN ENERGY CLINIC?
The Soul Connect Energy Clinic is designed to help you experience more authentic happiness and inner peace, naturally.
Learn and practice simple Inner Yoga techniques to help you manage emotions and take better care of your own energy.
Discuss the healing process, common personal blocks and how to overcome them.
Enjoy a relaxing, empowering guided meditation.
Gain better access to your intuition and the Real You.
Gently expand your perspective and improve your life experience.
WHO IS THIS FOR?
People who want to feel genuinely happier, healthier and more peaceful.
Wellness and holistic-oriented individuals who already understand we're all effected by energy.
People interested in learning simple self-care tools and healthy life & relationship skills.
People who want to take charge of their own wellbeing and life experience.
CURRENT SCHEDULE
The first Saturday of each month (except holiday weekends), 10am Pacific/1pm Eastern for the rest of the year.
PAST ENERGY CLINIC PARTICIPANT
"I'm experiencing less stress and a greater sense of peace. I'm finding it easier to accept things/people as they are and am solely focused on expanding my own knowledge to create a more positive existence."
- Evalyn, Los Angeles, CA
TBD Return of Special Guest Speaker: Lisa Sawicki
San Diego-based Life / Relationship / Self / Dating Coach and Healthy Boundaries expert. Every day she works alongside  clients to combine honest self-awareness, self-talk and self-action to breakthrough emotional blocks, issues, difficult relationships and desired goal results.