Witchy Entertainment for Halloween Parties
If you're planning a Halloween event in Southern California, our party experience is tailored for you and your guests: mini-tarot reading or chakra healing.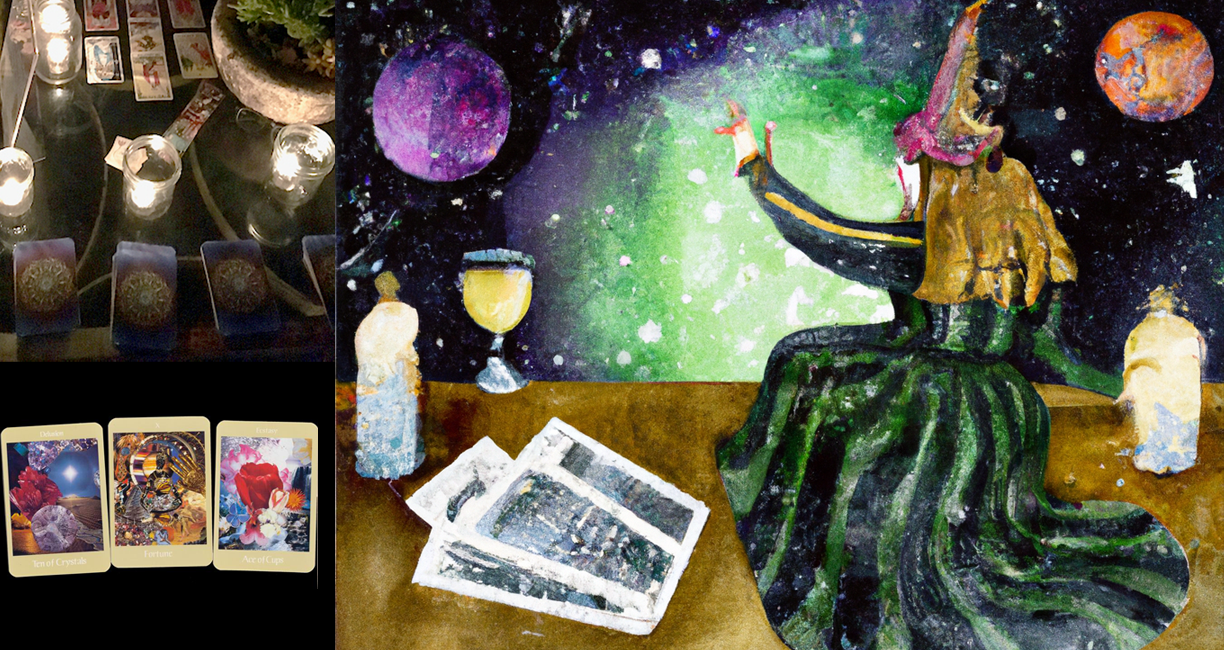 Welcome to a party experience that's tailored just for you and your guests.

🌟 Immerse Yourself in Mystical Choices 🌟
Step into a world of self-discovery with unique party entertainment. Guests can choose between a captivating mini-tarot card reading or a refreshing chakra healing session. It's all about tapping into your inner energy and sparking intriguing conversation.
💫 Elevate the Vibe 💫
Our life-affirming Tarot Card Readings and expert mini-Chakra Healings do more than just entertain – they help break the ice and set the stage for an unforgettable gathering full of interesting conversations and positive vibes that linger long after the party is over, creating memorable moments with friends and new acquaintances.
👐🏼 Give Back with Purpose 👐🏼
We're all about making a positive impact! If your event is for a charitable cause that aligns with our mission, our party / event services are on us.
Tarot Card Readings Beyond the Ordinary
Experience Jolé Gabrielle's compassionate tarot readings with the classic Rider-Waite-Smith deck – they're anything but traditional!
For a modern twist, the Voyager deck is a tarot interpretation designed to boost your intuition. Laurie Lamson studied extensively with the deck's creator, James Wanless, PhD. She offers party guests their choice between a mini-chakra healing and a brief yet impactful card reading.
✨ Learn What Others Are Saying ✨
"Everyone came out from seeing you very happy, or very touched and moved, or both. Thank you both so much."
- Carol Dunn, Executive Producer, PS260 West, Los Angeles, CA
"Laurie adds such a unique quality to any gathering... My guests were so surprised we had a healer at my birthday party and they felt like they received a wonderful gift from her. They're still talking about it!"
- Lawrence Ray Parker, Celebrity Hair Stylist and Private Salon Owner, Los Angeles, CA
"I absolutely loved my reading, the best gift of the season..."
- Elizabeth Schmitt
Connect with us to discuss your party or event.