Jolé Gabrielle and Laurie Lamson are natural intuitives who are trained and practiced in a number of energy reading techniques and Tarot card reading. Their compassionate, life-affirming readings validate your inner knowing and help you achieve a deeper connection with yourself and others.
The Future is Written in Pencil
Since humans have free will and impact what happens in the timeline, future predictions can never be 100 percent accurate. "The future is written in pencil," means there are probabilities, not definite certainties.
See also Clairvoyance, Intuition, and What to Look for in an Energy Practitioner.
Psychic/Intuitive Reading
Do you have a pressing decision but feel confused or uncertain about what action to take? Do you feel as if you might have "blind spots," or trouble seeing your own unique gifts clearly?
"I am deeply grateful for the insight and inner guidance that Jolé so gracefully extended to me. I became truly amazed at how accurate someone could read my emotions and life experiences within a session." - Jennifer Durst, Actress, Producer, Print Model, Los Angeles, CA
Life/Personality Reading
An overview of where you are right now: personality, creativity, health, financial, relationships, etc.
Male/Female Energy Reading
An overview of relationship and blocks to masculine and feminine energy; your own, others, your parents.
Prosperity Reading
An overview of your relationship with money and blocks to prosperity, career or calling; potential career paths.
"Before my reading with Jolé, I was sinking... considerably. Since my reading with her, I have been walking taller, owning my relationship with my Self and with God, and shining brighter as I walk through the world. I am forever grateful for her insight, her gifts and her generosity." -Maahra, Actress, Los Angeles, CA
Intuitive Tarot Card Reading
Rider-Waite-Smith Tarot Card Reading with Jolé
The classic Rider-Waite Tarot is the best known deck around the world. These vibrant cards feature full scenes with figures and symbols created by artist Pamela Colman Smith, under the direction of Arthur Edward Waite. (Smith's contribution has only been acknowledged fairly recently - by adding her name to the deck.)
Jolé Gabrielle's tarot readings with this traditional deck are anything but traditional!
Rider-Waite-Smith Tarot Card Reading with Jolé: $125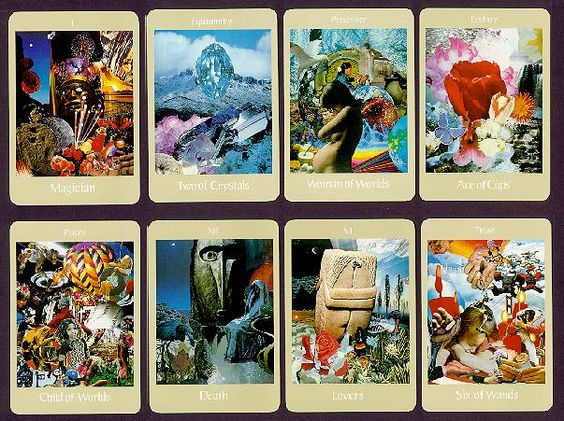 Voyager Tarot Card Reading with Laurie
The Voyager Tarot Deck was first launched in 1985 by James Wanless, PhD to provide a modern and universal approach that reflects our present world of choices, possibilities and diversity, without sacrificing the power of tarot's magic and mystery.
The evocative collages on each card, co-created with artist Ken Knutson,  are intended to inspire the intuition of both the reader and the reading receiver.
Laurie was trained in the Voyager deck by Dr. Wanless himself. Her unconventional readings help you gain insight, a deeper connection with your intuition, and include coaching to help set you on the path to a better life.
One-Topic
Gain quick insight into where you are now in relation to a given topic, the karmic lesson/challenge you are facing, what challenging pattern to watch out for and how to address it.
Hero's Journey Reading
A map to achieving a goal.
Heart Reading
A map to succeeding in love.
Emperor/Empress Reading
A map to succeeding in business.
Select a Voyager Tarot Reading